This month we hear from Gemma Brace, Exhibitions and Engagement Officer, at the University of Bristol Theatre Collection. Gemma describes 'Sharing the Messel Magic'; a two-year project, which has done more than simply document the life and work of renowned stage designer Oliver Messel. The project has connected this world-class performing arts collection with artists, communities and organisations beyond its usual user-base.
In 2015, APAC Member, the University of Bristol Theatre Collection acquired the Oliver Messel Personal Archive, commencing the start of a project to catalogue, conserve and share the life of one of the twentieth century's most celebrated theatre designers. The Archive was originally acquired with support from the National Heritage Memorial Fund and a host of generous donors (see full list at bottom), before launching our Sharing the Messel Magic project, funded by the Heritage Lottery Fund, the Linbury Trust and a variety of supporters. Now approaching completion, we have explored some of the highlights below.
Over the life of this two-year project over seventy-two boxes of material have been sorted and over 10,500 individual catalogue entries written, including listings for personal correspondence, photographs, designs, costumes and architectural plans. During this process a number of works on paper have been conserved such as costume designs from The Sleeping Beauty, first performed in 1946 at the reopening of the Royal Opera House after the war; drawings for Comus in 1940 (the first ballet choreographed by Frederick Ashton) and set designs for Jean Cocteau's play The Infernal Machine. We have also had a number of 3D objects restored to former glory including a selection of Papier-mâché monkeys created by Oliver for an advertising campaign for Sekers Fabrics, a stunning lilac and forest-green ballet costume, thought to be from The Sleeping Beauty, and photograph albums collated by Oliver, such as a volume of off-duty snaps featuring Katharine Hepburn and Cary Grant in Hollywood from the 1930s.
In addition to cataloguing and conservation we've been busy sharing the Archive with the public, starting with a loan of over 100 items to the National Trust for their exhibition Portraits by Oliver Messel at Nymans (the family home). Following this came the launch of two of our exhibitions in Bristol with Wake Up and Dream: Oliver Messel – Theatre, Art and Society at the Theatre Collection, and Oliver Messel: Beyond Theatre at the RWA (Royal West of England Academy) featuring Oliver's portraits and masks. These have been pivotal in sharing Oliver's fascinating story with local audiences, providing the springboard for a series of object-based workshops, collaborating with Outstories an LGBTQ history group, the Creative Youth Network, IntoUniversity and the University's own Widening Access, LGBTQ Network and Equality, Diversity and Inclusion teams. The project has also included the development of a series of downloadable educational resources, exploring Oliver's creativity through the art and design curriculum, expanding the Collection's offer to schools.
A particularly fruitful collaboration to have arisen out of the project, has been the development of new work (and subsequently audiences) through a relationship with Bristol-based artist Tom Marshman who has built a reputation uncovering and interpreting untold stories within archives and museum collections. What started with embedding a small interactive audio work The Caviar Outlook within our exhibition, grew into a successful Arts Council application to develop the work into an extended performance and installation piece 'I went to a marvellous party', which was subsequently performed across Bristol in March.
From its acquisition back in 2015 to the project's end, we have seen how the story of one man has intrigued and inspired both existing and new audiences and allowed the Theatre Collection to move towards a more outward focus engaging with communities in and around Bristol. It has also provided the foundation for new and innovative ways of working, pushing us to look at our approach to both sharing and interpreting archives. Now established as a key resource within our wider collections, we are looking forward to engaging more audiences in Oliver's unique story for many years to come.
To find out more click on the link to the Oliver Messel Archive webpage, and to explore the exhibition Wake Up and Dream, watch Tom Marshman's performance, or check out the Schools' Resources produced by the project, please click on the link to the Exploring the Oliver Messel Archive webpage.

Alternatively contact theatre-collection@bristol.ac.uk for further information.

The Archive was acquired thanks to the generous support of the National Heritage Memorial Fund, The Noel Coward Foundation, Friends of the National Library, The Pilgrim Trust, National Manuscripts Conservation Trust, the Royal Victoria Hall Foundation, Friends of the Theatre Collection, University of Bristol alumni and a host of individual donors.

If you would like your project, collection or story to feature in our monthly blog, please contact Liz Harper, lizh@royalalberthall.com (APAC Trustee without portfolio). Blogs are a simple and effective way to promote your collections and engage with wider audiences. All we ask for is 200-300 words and accompanying images with copyright permission.
Posted: Monday, May 20th, 2019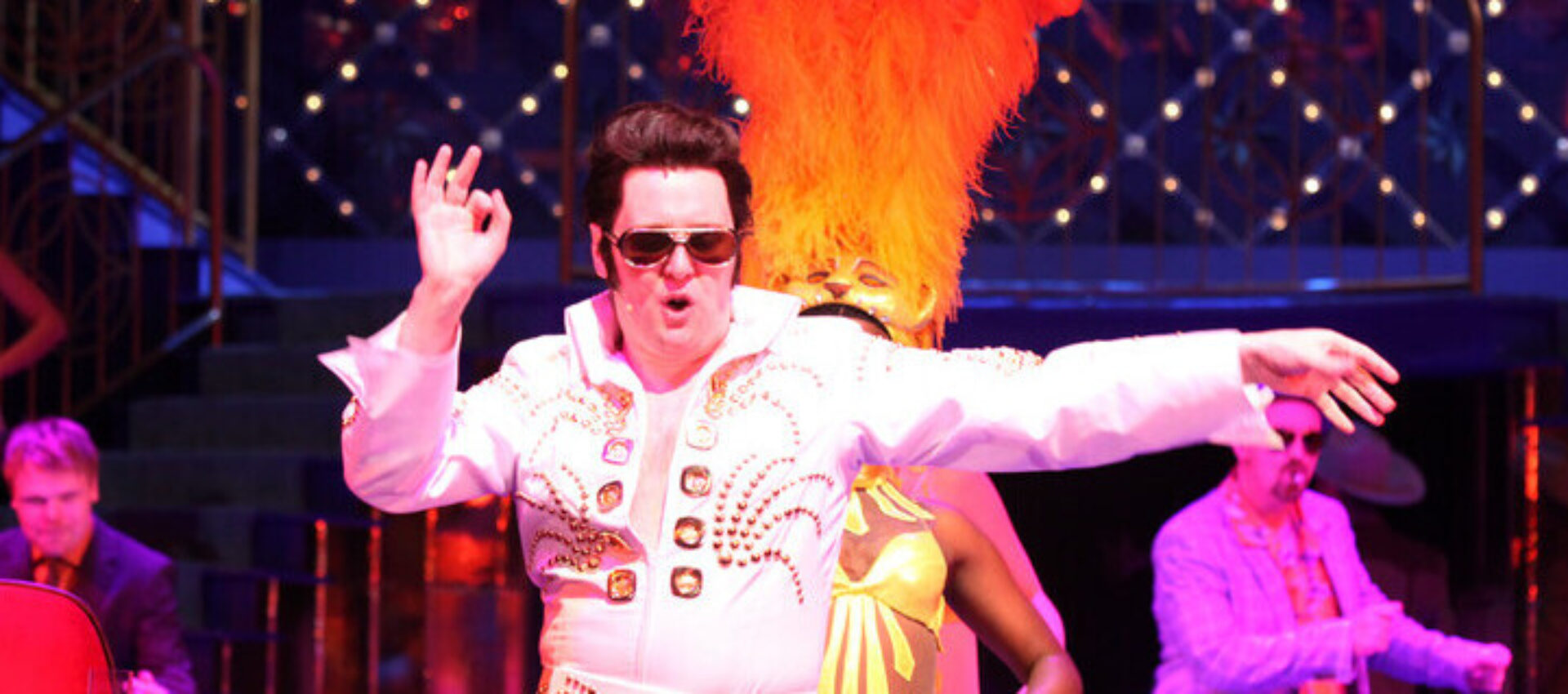 Gallery
What connects our members' collections? Here we put a spotlight on some of the curious themes that tie us together.