In this special series we hear from participants of our maiden Culture Swap initiative. The project matched APAC members across institutions and geographical locations to shadow and learn from each other. Participants met colleagues in the sector, studied how they work and found out more about their institutions and projects, in order to foster networking, better working practices and possible future collaborations within APAC.
SWAP ONE: Shakespeare Birthplace Trust & the National Fairground and Circus Archive at the University of Sheffield
On 8 November 2019 Arantza Barrutia (NFCA Collections Manager) and Emily Green (Head of Special Collections and Archives at the University of Sheffield) visited Stratford-upon-Avon to meet Jim Ranahan (SBT Collections Archivist). Here Arantza tells us about the experience…
From the onset there was a mutual interest to discuss aspects of our work that go beyond the traditional role of archivists and collections managers and are crucial to ensure the relevance of our collections, prove our value to our communities and contribute to their wellbeing. We discussed a wide range of activities we are embarking on to connect more meaningfully with our audiences including; community engagement projects that seek to make a change in our relationships with our immediate communities and improve their lives, we talk about inclusion, relevance, belonging and celebrating our multiculturalism and complex identities. We discussed our educational strategies geared towards formal and informal learning, empowerment of individuals and groups, openness, sharing and discovery. We also discussed the more traditional aspects of our roles; including records management, collections stewardship, access, discoverability and a wide range of other mutual interests. The Cultural Swap initiative also gave us an opportunity to share links to external groups that can benefit our archives and increase our knowledge of our collections as well as help us make more connections and increase access.
Arantza Barrutia - National Fairground and Circus Archive at the University of Sheffield
The visit was very interesting and rewarding, personally, I was prompted to think about some of the material we hold at the NFCA and its relevance to current society in different ways and I'm starting to formulate ideas for future projects. The visit opened up a wide range of new possibilities that I wouldn't have necessarily identified before. It was also a revelation to find that our organisations have more things in common than initially anticipated, including links between our collections and aspects of the performing community's culture
Arantza Barrutia - National Fairground and Circus Archive at the University of Sheffield
SWAP TWO: Royal Shakespeare Company & Shakespeare's Globe
At the start of this year another successful Culture Swap took place between Michelle Morton (Image Manager, Commercial Development Department, Royal Shakespeare Company) and Philip Milnes-Smith (Archivist (Digital), Education Department, Shakespeare's Globe) who visited each other's workplaces. Here they reflect on the similarities and differences between their organisations and roles within them.
Q. What did you consider to be the similarities in your roles?
Our organisations obviously have a similar remit in that we're both theatre companies producing plays by the same playwright and contemporaries. Philip and I both manage media platforms that allow the public and researchers to view assets in relation to their research. We also face some of the same obstacles in relation to the digitisation and storage of digital assets. Interestingly, the Globe and the RSC are prioritising different archive materials in the first instance – the RSC its production photography, the Globe its fixed camera recordings of live shows.
Michelle Morton - Royal Shakespeare Company
Both roles involve the management of digitised and born-digital archive materials, allowing them to be made accessible or restricted, as appropriate, into the future. There is a lot of similarity in the content of material because we are both employed by theatres with a focus on Shakespeare and his contemporaries, but which also mount productions of new writing.
Philip Milnes-Smith - Shakespeare's Globe
Q. In what ways do your roles differ?
Philip and I quickly discovered that the positioning of our departments means that our roles are very different! The RSC implemented a photography copyright buy-out in 1998, which has allowed us to commercially license our images to generate additional income, something my role focuses on. We now have the control of knowing where and how our images are being used – our recent move into clip licensing of Live From Stratford-upon-Avon footage has further bolstered that income stream. Philip's role is aided by the fact that the archive video tapes occupy the same physical space that he works in – they are a visual reminder of something to be done! Whereas the offsite location of our archive material, managed on our behalf by the Shakespeare Birthplace Trust, can mean internal users are unaware of what's available and focus instead on pre-digitised archive content
Michelle Morton - Royal Shakespeare Company
As Michelle says, her role is dominated by the licensing of images, facilitated by a photograph-centred asset management system. If Globe clips are used in promotional material, for example, they are not drawn from our fixed camera archive recordings, and requests for Globe photographs are approved elsewhere within the organisation. However, I fed back to my manager the arrangements for non-commercial image use facilitated by the RSC's platform. At the Globe, the audio-visual capture has been integral to supporting research about Early Modern playing from before the completion of the structure. However, in addition to the coordination of ongoing archive recordings, I am also responsible for other digital assets and may cover in the reading room and lead some induction tours of the Library and Archive featuring analogue as well as digital material
Philip Milnes-Smith - Shakespeare's Globe
If you've enjoyed reading about this swap, please do keep following the blog series for more Culture Swap initiative reports including visits made between the University of Bristol Theatre Collection, The National Theatre and Britten-Pears Foundation.
NB. All visits were safely undertaken before the Covid-19 outbreak in the UK. For information and support to help deal with the impact of the pandemic on your organisation please follow our Covid-19 blog series and stay up-to-date on Twitter.
Posted: Thursday, July 23rd, 2020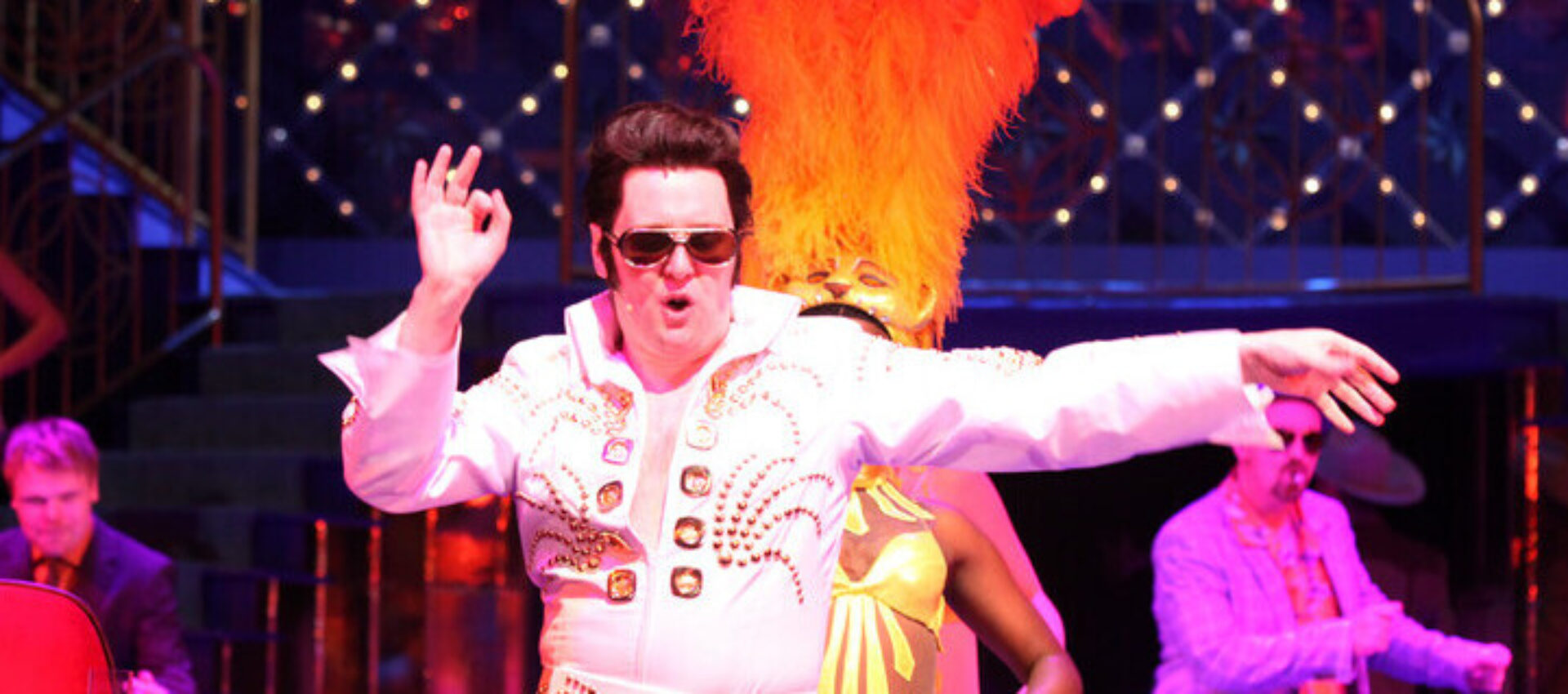 Gallery
What connects our members' collections? Here we put a spotlight on some of the curious themes that tie us together.