APAC's 2017 Symposium was held on 18 July at the Treasures of the Brotherton Gallery, University of Leeds. We heard from both archivists and researchers about their experiences and discussed how we can all work together more effectively, to our mutual benefit.
Ella Hawkins gave the first presentation, 'Advocating Research at the Shakespeare Birthplace Trust'. For a six-month period, Hawkins worked one day a week as a Research Advocate at the Trust, alongside her PhD in design for Shakespeare. The role involved exploring the collections and finding ways to tell stories about what she discovered, with the aim of making the collections more accessible. This involved harnessing social media to get her stories heard, and Ella showed examples of how she had used Instagram and YouTube to share photos and videos, as well as blogs. She emphasised that making videos does not need to be expensive – she filmed them all herself in the strong room at the Shakespeare Birthplace Trust.
Important in the success of her placement was that it had been beneficial on both sides. Hawkins discovered items which could help with her research and developed transferable skills to put to use during her PhD and afterwards. The Trust gained social media content, discovered underused items, had collections information updated and corrected, and acquired an advocate for the collection who could promote it to other students and her university.
Hawkins mentioned that she had been trusted to work alone in the strong room, a luxury rarely offered to researchers. Jim Ranahan, Collections Archivist at the Trust, later commented that archivists needed to build confidence in these new ways of working to begin to break down barriers. While collections should not be at risk, the idea of 'trusted partners' needs to be explored. This could help researchers feel more like a part of the team, encouraging them to engage with and share their research and ideas more with archive services.
Download Ella's case study
In his talk 'Bridging the Barriers – Engagement at Leeds University Library Special Collections', Tim Procter explained how Special Collections engages with users and potential users, particularly students. The library has a large, diverse collection, and a large student body studying a broad range of subjects, many of whom have to do a research-based final-year project. So they have a big potential audience to tap in to.
Inevitably, however, there are a number of barriers to getting students into the archive, a key one being limited staff and resources to devote to engagement work. In addition, as few academics use the archive, faculty members were unlikely to encourage their students to do so, and the complexity of the archive's catalogue required some explanation to make sure students understood how to use it effectively. A final barrier was simply getting people through the door. The Special Collections reading room in the library is up a slightly hidden staircase and behind a locked door. Not only does this mean that serendipitous discovery of Special Collections is unlikely, but it could also make students feel like that part of the library is not for them. The new Treasures Gallery has helped to address this problem, giving Special Collections a visible presence on the ground floor – in a prominent location right next to the café.
Proctor described a number of steps Special Collections has taken to improve engagement with students, including:
Developing a student support policy to get away from a piecemeal approach to engagement.
Establishing a 'train the trainer' session for module leaders.
Running an internship programme with the School of History, through which 'bridging interns' became the link between the history faculty and Special Collections and wrote a beginners' guide to archive research for their fellow students.
Running drop-in sessions – it was noted here that talking to students on their own turf, rather than inviting them to Special Collections, resulted in a much higher turnout.
Creating video tutorials to explain how the online catalogue works.
Getting the archive involved in university modules, for example, a module where students undertook research and then gave a public talk about their findings.
Proctor then gave a tour of Special Collections, which enabled us to see first-hand some of the barriers to access and engagement he had been talking about, as well as an opportunity to explore some highlights from their performing arts collections.
Download Tim's case study
In her presentation 'The British Cartoon Archive and the Researcher: New Perspectives', Joanna Baines explained the role the British Cartoon Archive and Theatre Archives have in teaching and research at the University of Kent. Kent has tried a similar approach to Leeds by engaging with specific modules that are relevant to their collections, including one in Victorian and Edwardian Theatre. This second-year module is an excellent opportunity to introduce students to the university's special collections at a time when they are thinking about their third-year dissertations. Additionally, instead of reinventing the wheel, staff engage with events already being run, such as showcasing music in the archives during the university's Summer Music Week.
Baines highlighted that to many students, archives can be intimidating; so the university has focused on activities to make students feel more comfortable, including handling sessions and palaeography training. She pointed out that whilst a 400-year-old manuscript has an amazing 'wow' factor, it might not be the best introduction to archives if students are scared to handle it and unable to read it. Instead, material from the British Cartoon Archive is used as an informal, entertaining introduction to archives.
In her talk 'Encoding the Black Plays Archive: Hidden Circuits in the Digital Age', researcher Natasha Bonnelame discussed her involvement in the Black Plays Archive, a website hosted by the National Theatre and created to bring together information on plays by black playwrights and theatre companies. It includes details of relevant archive resources, alongside articles and audio-visual content. Because the website is aimed at creatives as well as academic researchers, it was decided that a traditional online catalogue would not be suitable. The resulting website is simple to use and displays the data clearly, looking a world away from many complex archive catalogues. However, it is powered by the CALM cataloguing system behind the scenes, feeding in to the Drupal website. It was refreshing to learn that Bonnelame, a lecturer at Goldsmiths, and a potential user of the Black Plays Archive, was involved in the creation of the website. It would be useful for archives to involve researchers and other potential users in the creation of online resources so that we can be sure they are engaging and actually of use.
The final speaker was Chris Jones, who rounded the day off by giving a provocation around the lack of relationships between the academe and the archive, generating some interesting discussion. Jones, who works at both the University of Roehampton and the Rambert Archive, highlighted that there is much academic literature around the notion of 'the Archive', yet professional archivists rarely get involved in these conversations. She pointed to digital archive projects, created by both academics and practitioners, which have never involved an archivist. This is a shame, not only because archivists could have given their own expertise and insight into such projects, to avoid re-inventing the wheel, but also because archivists could learn what researchers and practitioners want by being more engaged with these projects, resulting in the creation of useful, engaging websites and online catalogues.
Ultimately, archivists and researchers need to work closely together to do their most effective work, harnessing each other's skills and experiences. The key to achieving this seems to be communication. Archivists cannot assume that people will come to them. We need to be effective advocates for our collections, talk outside of the archives bubble and build useful relationships with researchers whose work we can support. In return, we can benefit from their expert subject knowledge and learn how to share information about our collections in ways most useful to them.
The day ended on an exciting, positive note, with many of the 20 archivists and curators in attendance determined to be more involved in academic networks by attending events, contributing to academic journals, or embedding researchers in our work.
Following the event, three speakers produced case studies on bridging the gap in order to share ideas for producing effective partnerships.
Stephanie Rolt is the Records Officer of Theatres Trust.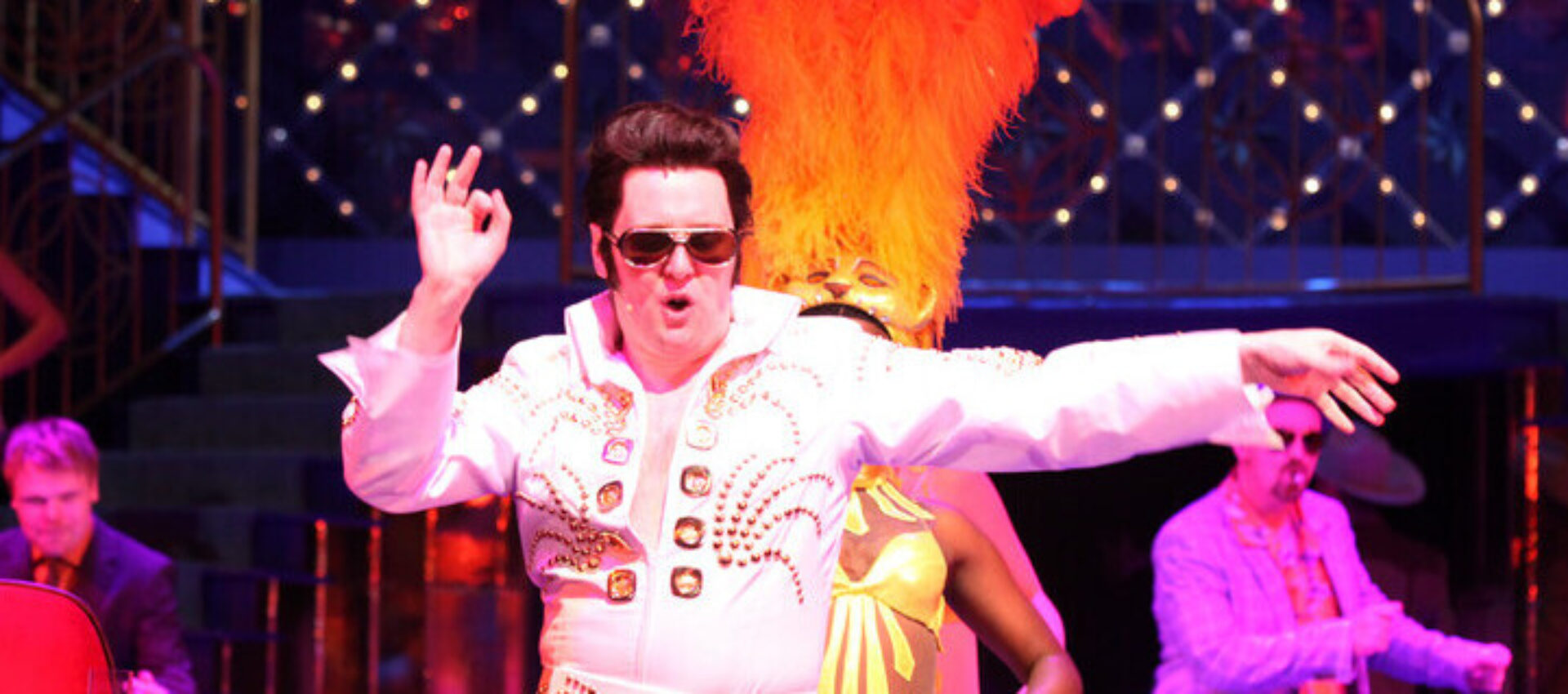 Gallery
What connects our members' collections? Here we put a spotlight on some of the curious themes that tie us together.