APAC's 2016 Study Day was held on 7 November at The Lowry, Salford, on the topic of working with partners. The 18 attendees, including five speakers, were made up of members and non-members.
Collections are increasingly collaborating with partners, be they universities, funders, or art organisations, and this day was focused on sharing learning around this topic and looking at some case studies in the sector.
Helen Roberts, Manager of the National Resource Centre for Dance at the University of Surrey, began the day with a presentation on her experience of partnership working, which spans 20 years. Over that time she has worked with a variety of arts organisations, individuals, and funders, from the Heritage Lottery Fund (HLF) to alumni funders. Her advice was to have a good reason to partner, whether that is to reach a new audience, innovate, or provide support in delivering a new kind of project.
Working with the right people and sharing a vision are integral to a successful partnership, and Roberts advised creating this relationship through extended planning and discussions before embarking on a project. Each partner also needs to understand the aims and objectives of the others to ensure that the project will deliver what it sets out to. An interesting point that is frequently overlooked is that project work tends to be on top of the work that staff are already carrying out, and so it is vital that project aims are realistic and deliverable. It is all too easy to get carried away with fantastic ideas and creative plans.
Collections are increasingly collaborating with partners, be they universities, funders, or art organisations...
Roberts had some practical advice for the audience, such as making sure that you have sight of the full budget so that you know where money is being allocated and can spot any shortfalls or misallocation of funds. Another point was the importance of drawing up a partnership agreement or memorandum of understanding, to fall back on if something goes wrong. It is also crucial to have a project manager, who has an eye on everything that is happening and can follow up on issues.
Some key take-aways from this presentation were the importance of trust and respect for each other's skills and competencies, shared values, communication between partners, agility and responsiveness, cost and time management, and agreed marketing messages. Pitfalls to partnerships include lack of flexibility, failure to deliver on commitments, poor management, bad communication and not working together. If you manage to deliver a successful partnership project, Roberts said, then you will open the way to further collaborations, new opportunities, increased profile, new audiences and the development of new skills and knowledge in your team.
The presentation by Erin Lee, Archivist at the National Theatre (NT), and Eleanor Margolies, Jocelyn Herbert postdoctoral research fellow, focused on the NT's partnership with University of the Arts London, which has developed since the Jocelyn Herbert Archive was deposited at the NT Archive in 2014. The NT has collaborated with UAL's Chelsea College of Arts on three initiatives. MA Curating and Collections students spend a term curating individual exhibitions from the Jocelyn Herbert Archive to be presented at the Cook House in Chelsea. A two-week module on the BA Theatre Design requires students to respond to material in the archive. The outcomes of this module have been very varied, and surprisingly morally, ethically and politically motivated. The Jocelyn Herbert postdoctoral research fellowship began this academic year. Lee gave an overview of the logistics behind setting up this fellowship, and Margolies expanded on her plans for the fellowship over the next two years. Although this partnership is going well and will continue, the speakers stressed the importance of collaboration, communication and respect for each partner's work and capacity.
After lunch the Gallery Coordinator at The Lowry gave a tour of the 'Perpetual Movement' exhibition, which brought together artist commissions and archive content to celebrate the 90th anniversary of the dance company Rambert. The artist commissions responded to founder Marie Rambert's call for 'perpetual movement', which is referenced in her autobiography, notes from which were on display in the exhibition. Each of the artists was interested in the concept of documentation, and this tied in with statements by Mark Baldwin, Artistic Director of Rambert, on dance being embodied in him physically and mentally.
The afternoon talks were opened by Dr Helen Brooks, Senior Lecturer in Drama and Theatre at the University of Kent. Brooks discussed her partnership with the Theatre Royal Brighton around the staging of lost First World War plays and offered a brilliantly honest account of how partners plan a project and the obstacles that might get in the way. Picking up on several of the things that Roberts had mentioned in the morning, Brooks discussed the importance of being realistic with project plans and having the right people involved in the decision-making.
Brooks and the Theatre Royal Brighton have now adapted their original project to something more manageable and deliverable, and it was the creative thinking of those involved that ensured that this collaboration was not lost. An important learning point for Brooks was that collaboration can sometimes lead to people playing uncomfortable roles, which can cause stress or a breakdown in communication. She strongly advised face-to-face communication where possible and an appreciation of what people are comfortable doing.
...the speakers stressed the importance of collaboration, communication and respect for each partner's work and capacity.
From one WWI partnership to another, Kate Valentine, Director at production company Digital Drama, discussed the Resurrecting the Shakespeare Hut project, a partnership with London School of Hygiene and Tropical Medicine (LSHTM), HLF and Dr Ailsa Grant Ferguson of the University of Brighton. Valentine explained the installation of the Shakespeare Hut replica lounge in the LSHTM building, which is now on display at Camden Local Studies and Archives Centre. The project had several outcomes, including a centenary re-enactment performance and an oral history project.
Valentine outlined the benefits of the partnership project from her perspective: the strength added to the application due to the varied ideas and experience of partners involved, higher profile of the project, wider reach of professional networks, shared responsibility of success and reaching new audiences. She advised that roles should be clear from the beginning, particularly for the project manager, and to play on the strengths of others and learn from them. Her top tip was to think big and then rein in to a realistic project. A small project and group of people can be efficient, but big projects are influential. Both are worthwhile considering.
benefits of the partnership project...:...varied ideas and experience of partners involved, higher profile..., wider reach..., shared responsibility and reaching new audiences.
The last presentation of the day was from Simon Sladen, Senior Curator of Modern and Contemporary Performance at the V&A. Sladen talked through the partnerships forged between the V&A and various schools, theatres and arts organisations, 18 in total, as part of the Peter Brook Collection's HLF-funded outreach activities. This was the largest outreach project ever attempted by the V&A and, as an added challenge, none of the original project team were still in post as the project rolled out. The V&A hired a full-time project coordinator, but Sladen noted that if they were to run this sort of project again, they would build in more staff provision.
The main aims of the project were to develop links between cultural providers, improve relations with creatives in the performing arts sector, increase awareness of Peter Brook among young people, and ensure that his work is kept alive. Sladen had some interesting reflections from his involvement in the project, which included the importance of managing expectations, maintaining control, and succession and legacy planning. He also mentioned that having a dialogue with HLF is key, and it was heartening to hear that he had found that teachers and practitioners love archives.
The key themes that ran through the day are:
The necessity of having the right people in your partnership: partnerships are nothing without the people
Communication, particularly at the planning stage, is key to progress.
Knowing and acknowledging everyone's aims and outcomes
Respecting and trusting others in the partnership
Everyone attending the study day had partnered to some extent or was considering doing so, and the honesty of the speakers and those in the audience enabled frank and insightful conversations about how to set up a successful partnership. As was pointed out on several occasions, APAC itself is a fantastic way to network and meet potential partners.
Erin Lee is Archivist at the National Theatre and APAC Secretary.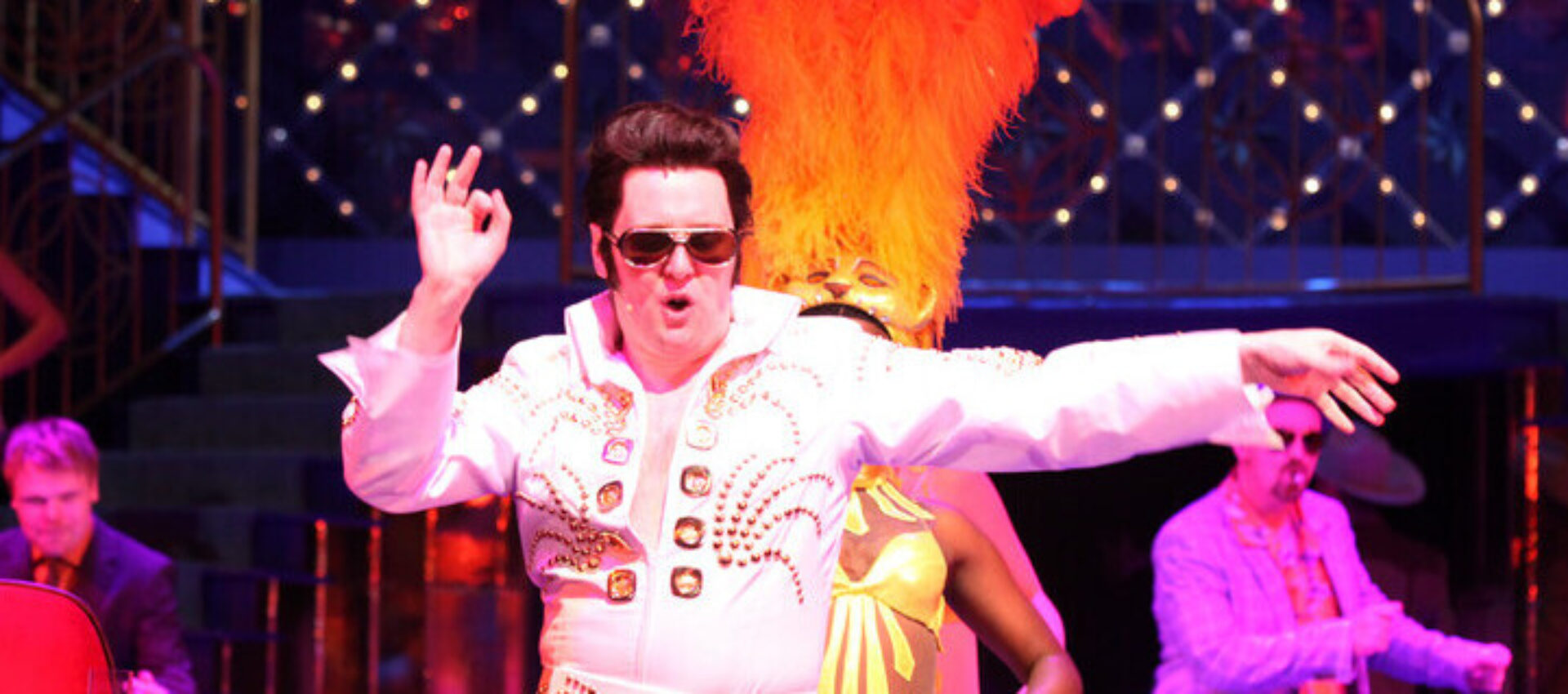 Gallery
What connects our members' collections? Here we put a spotlight on some of the curious themes that tie us together.