Held at the Mercury Theatre, Colchester, on 13 September 2017, the Celebrating Anniversaries Study Day was attended by 22 APAC members, a representative of the local press, and the theatre's staff. The aim was to enable attendees to make use of their archives to celebrate their organisation's history, by hearing from a range of speakers about planning, managing and fundraising for an anniversary project.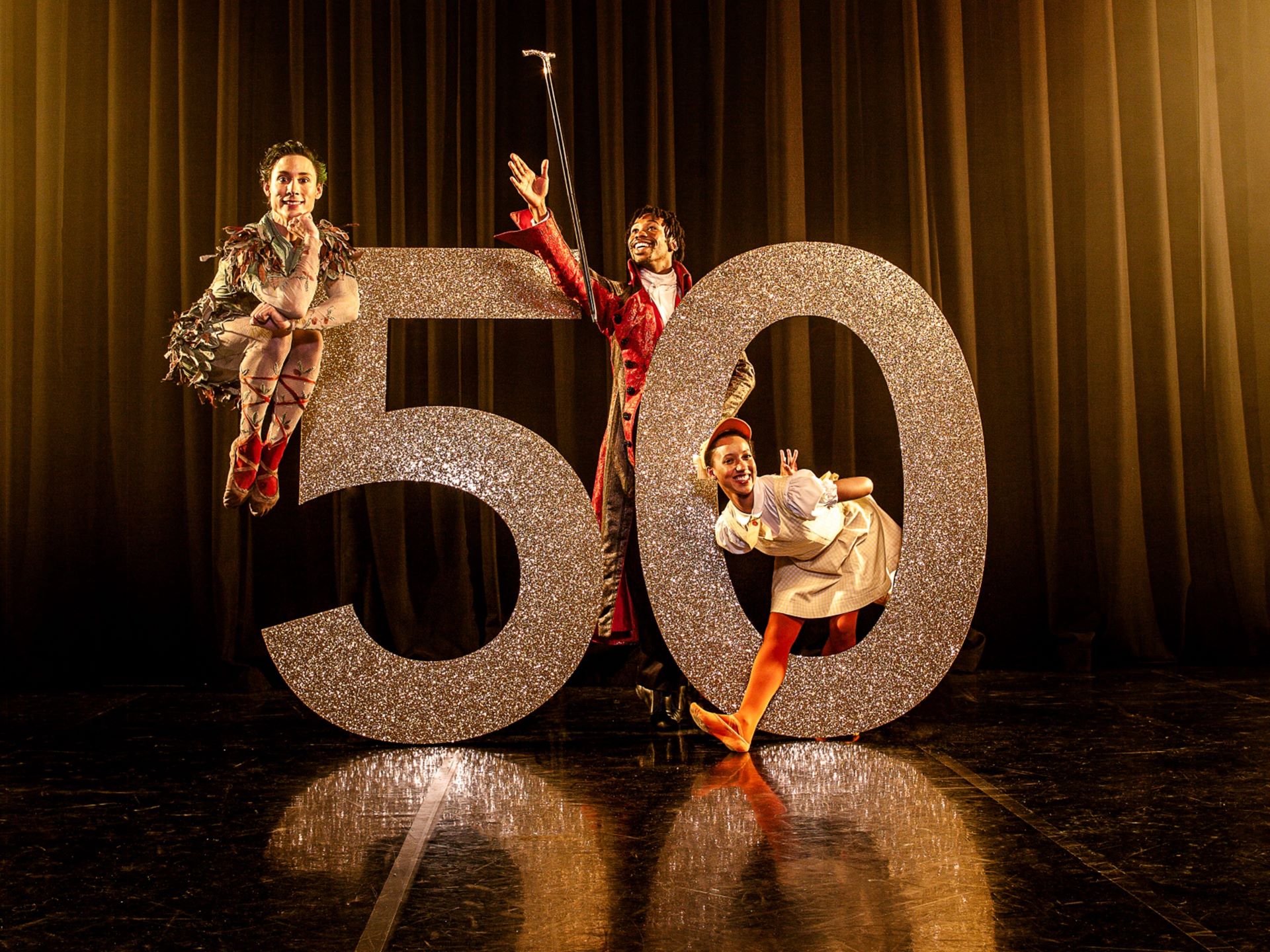 The first speaker, Anna Jarvis, First World War Centenary and Anniversaries Adviser at Heritage Lottery Fund (HLF), explained the HLF's grants programme, which ranges between £3,000 and multi-millions, with differing levels of approval. Applicants are encouraged to define what 'heritage' is for them and identify their important anniversaries.
To attract HLF money it is important to take a broad view about changing people's lives, to describe how a project will make a continuing difference, Jarvis said. The HFL is not interested in one-off events; a good project will engage with the past and not be just a celebration. Its outcomes will have an impact on heritage, on people, and on communities. Pointing to the Never Going Underground project at the People's History Museum in Manchester, Jarvis advised potential applicants to be creative, learn from each other, work with colleagues across the organisation, and be as inclusive as possible.
Alan Jones, the Royal Conservatoire of Scotland's Performing Arts Librarian for Drama, Dance, Production and Film, outlined the history of the institution, which celebrates its 170th anniversary in December 2017. Jones described how from its foundation as the Athenaum in Glasgow in 1847, it had developed its focus on the advancement of skills and knowledge in a number of areas, outgrown both its remit and its buildings, and changed its name more than once. Its journey had been steered by a number of exuberant executives and a range of characterful principals. Although the anniversary celebration would be modest, Jones said, taking the opportunity to look to the past provided the energy and incentive to look to the future.
After a tour by Carol Rayner, the Mercury's General Manager, Executive Director Steve Mannix gave a brief history of the theatre, which is celebrating 80 years since its foundation. The Mercury stayed open throughout World War II and had a role in the rehabilitation of soldiers after the war, Colchester being a garrison town. The current building opened in 1972. Mannix said that there is strong community support for a planned £9-million development project, which would include a production block, rehearsal space, a community space, and 10 new allied and theatre-related businesses.
To celebrate its anniversary, the theatre had launched Mercury Voices, a two-year project funded by HLF and the Essex Heritage Trust to create an archive of records and artefacts related to the theatre's history and to collect and share community members' memories. In their presentation, project managers Claire Driver and Laura Davison provided details about the three key strands. As the Mercury's archive materials have been stored ad hoc across several sites, the project is locating and surveying various collections with the aim to transfer important materials to the Essex Record Office. The oral history strand, supported by the local oral history group, consists of recording interviews and vox pop. Engagement activities include exhibitions at the theatre and locally to raise interest and encourage sharing of information, and development of targeted audiences, such as schools, through object-handling sessions.
A team of 40 volunteers is working across these strands. The project gives opportunities to people limited by distance or mobility because some activities can be done at home, for example, transcribing the oral history interviews. Students from the University of Essex have been involved through internships on curating exhibitions. In response to a question about increasing the number of volunteers, Driver and Davison recommended having a clear job description and advertising widely.
Their key advice for anniversary projects was to make maximum use of partners and networks, to be realistic about the time required to carry out the project (time needed should not be underestimated – there is lots to do), and to ensure that the organisation takes ownership of the project. The project needs to be embedded in the organisation, they said, so that the activities it has generated continue and evolve after it ends.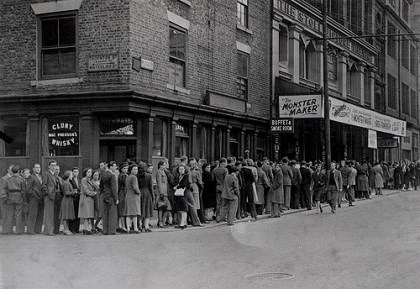 The study day ended with a panel discussion about anniversary projects at the Mercury Theatre, Tyne Theatre and Opera House, Southbank Centre, and National Theatre. A common theme among the panellists' contributions was using an anniversary as a hook for other projects.
Trustee Alan Butland outlined the anniversary events at the Tyne Theatre and Opera House, which marked its 150th anniversary in September 2017. The venue has had three major periods of operation of approximately 50 years each, and its second period as a Stoll Picture Theatre was celebrated with a three-day film festival. As the theatre's own archive is limited, a memory project is in preparation, and the Preservation Trust is in discussion with HLF. Butland advised collaborating with other archives to compensate for gaps in your own.
The 50th anniversaries of Queen Elizabeth Hall in 2017 and the Hayward Gallery in 2018 have been seen as an opportunity to reposition the Southbank Centre as a heritage organisation as well as an arts and cultural organisation, said Archivist Clare Wood. The Centre's archives had been an important element in leveraging HLF funding for a refurbishment project of both spaces. Wood pointed out that 50 years is a useful anniversary because the history is on the cusp of living memory – the best time to capture content. Anniversary activities have included creation of the Archive Studio, a pioneering 'open archiving' work space in the foyer of the Royal Festival Hall, which has allowed drop-in volunteers to help process materials and made the collection more visible.
Reflecting on challenges, Wood noted that arts organisations want to look forward, not back, and that anniversaries can be seen as transitory and frivolous. The exhibition that told the history of Southbank Centre in a linear way had been tricky, and Wood recommended considering a thematic approach. For archives with minimal resources, Wood suggested social media as a popular and simple means of reaching the public, for example, through 'on this day in history' (#otdh).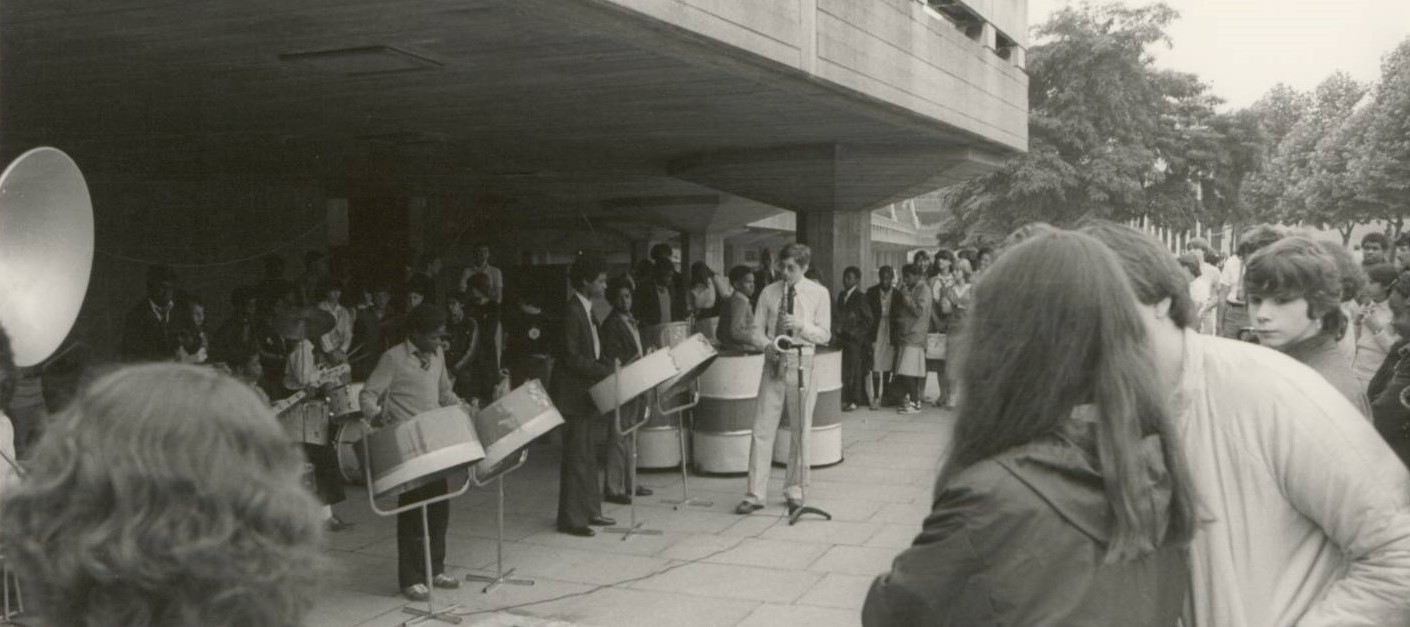 As part of an £80-million refurbishment project that coincided with its 50th anniversary in 2013, the National Theatre received HLF funding for archive and learning projects, said Archive Manager Erin Lee. Activities included archive learning days for schools with a session run by a creative and archive teacher placements in which teachers used the archive to create learning resources to take back in to their schools. In addition, staff 'cleaned up' the archive's performance database so that they could provide accurate statistics, which are useful to have to hand at anniversaries. Key to the heritage-based exhibitions in the Lyttleton Theatre's foyer was creating dynamic new content, such as video interviews.
Lee listed the positive outcomes from the anniversary project. The archive has now been embraced by the theatre and is more embedded in the learning department. The majority of the archive/learning activities has been continued. Because it is now comprehensive, the performance database has become the 'official' performance database for the entire organisation, which means that other departments pass on data. The use of historic costumes and designs in the 50th anniversary gala resulted in improved recordkeeping in various departments, which will be useful for future anniversaries.
Among the challenges, Lee noted the theatre staff's resistance to the word 'heritage'. They are not keen on '2D' heritage, that is, paper documents, and do not want the front-of-house exhibitions to feel like a 'museum' space. Also, the 'Your NT' cards available front of house, on which theatre-goers could record their memories, were not popular. Lee also noted that the theatre's first HLF application was unsuccessful because it did not contain enough heritage. She recommended planning funding applications in advance because they will ahead encounter delays and using an earlier or smaller anniversary to try out ideas and activities in preparation for a future, bigger one.
Alan Butland is an individual member of APAC and a Trustee of the Tyne Theatre and Opera House.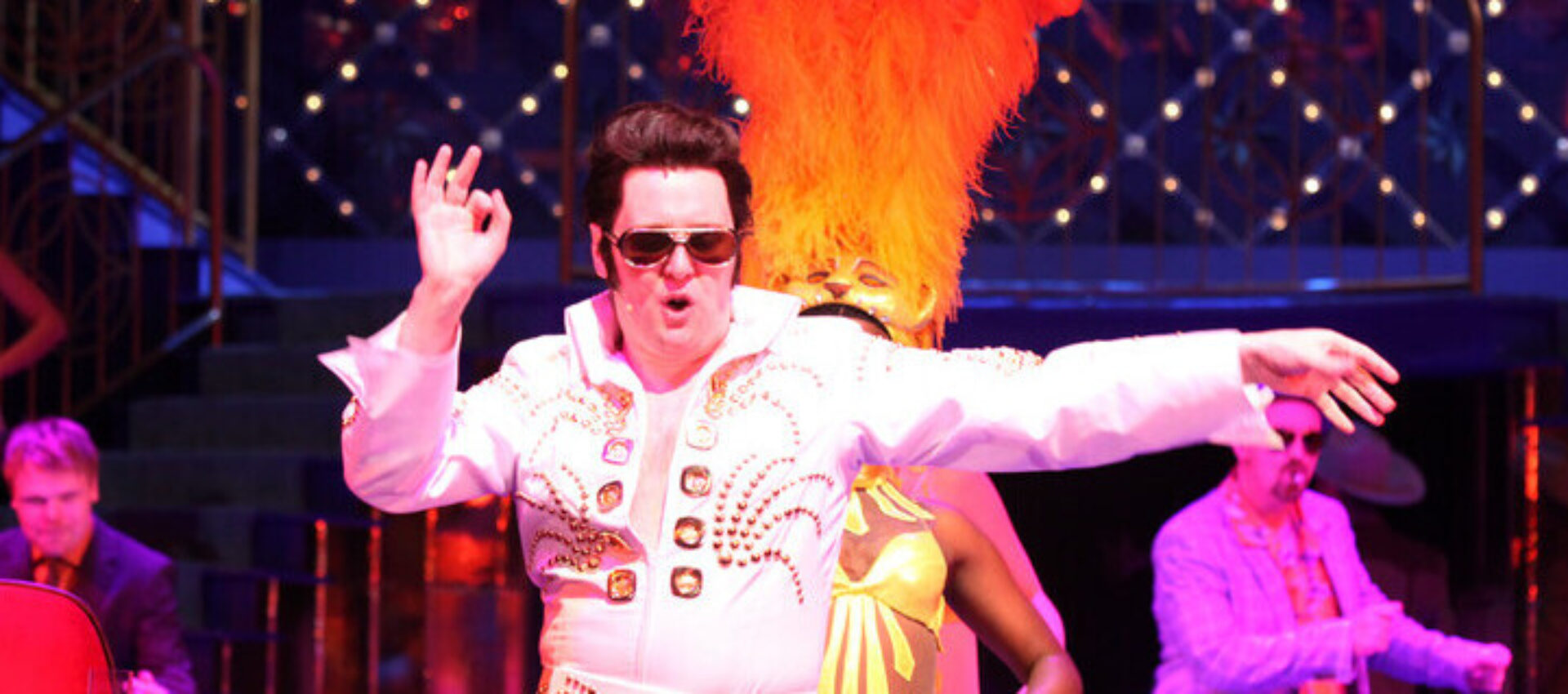 Gallery
What connects our members' collections? Here we put a spotlight on some of the curious themes that tie us together.